Las Vegas, the ultimate entertainment capital of the world, offers more than just gambling casinos. Yes, Las Vegas is an entertainment capital, internationally renowned, but there is more to this desert city in the state of Nevada and its surrounding area than meets the eye.
A visit to Las Vegas is like no other travel destination. You may want to come for a short three to five day visit, but you can't possibly see all that this area has to offer in less than a week. Las Vegas offers world-class shopping, recreational activities, nightlife, fabulous dining, concerts, shows, tours and much more. Take a motorcoach tour to the famous Hoover Dam, located above the Colorado River, and built more than 70 years ago. This educational tour includes traveling 500 feet down an elevator to the dam's power plant, and a visit to the observation deck for breathtaking picture-taking opportunities.
Visit the Ethel M. Chocolate Factory, where you will see chocolates being made, taste some samples, and shop for some goodies to take home. Also at this spot is the Botanical Cactus Gardens, a unique attraction not to be missed. Just minutes from Las Vegas, visit the Red Rock Canyon. Here you will visit a 520 acre ranch, see colourful sandstone and Indian culture. The Valley of Fire tour is set in the oldest state park in Nevada. You'll see sand dunes, petroglyphs and eroded sandstone, then drive along Lake Mead, a large man-made lake.
There are one-of-a-kind nightclubs in Las Vegas like the the VooDoo Rooftop Nightclub, accessible via elevator that climbs up the side of the Rio Casino, 51 stories high. The views from the patio are amazing. There is a 40-ton staircase between the 50th and 51st floor that connects the restaurant to the lounge. Take a trip to the Las Vegas Motor Speedway, where you can practice on a race car simulator before taking to the track in a Ferrari. You will be given instruction and a driving suit. When you are done, relax in the 360 degree viewing deck while enjoying an espresso.
The Desert Princess is a Mississippi-style paddle boat that takes passengers for a tour around Lake Mead. Relax on one of the enclosed decks or on the open deck, perfect for taking photos. The Ol' Spanish Trail is close by for a horseback adventure. Tour participants are picked up at their hotel, and driven to the ranch. After your ride, enjoy lunch at the ranch.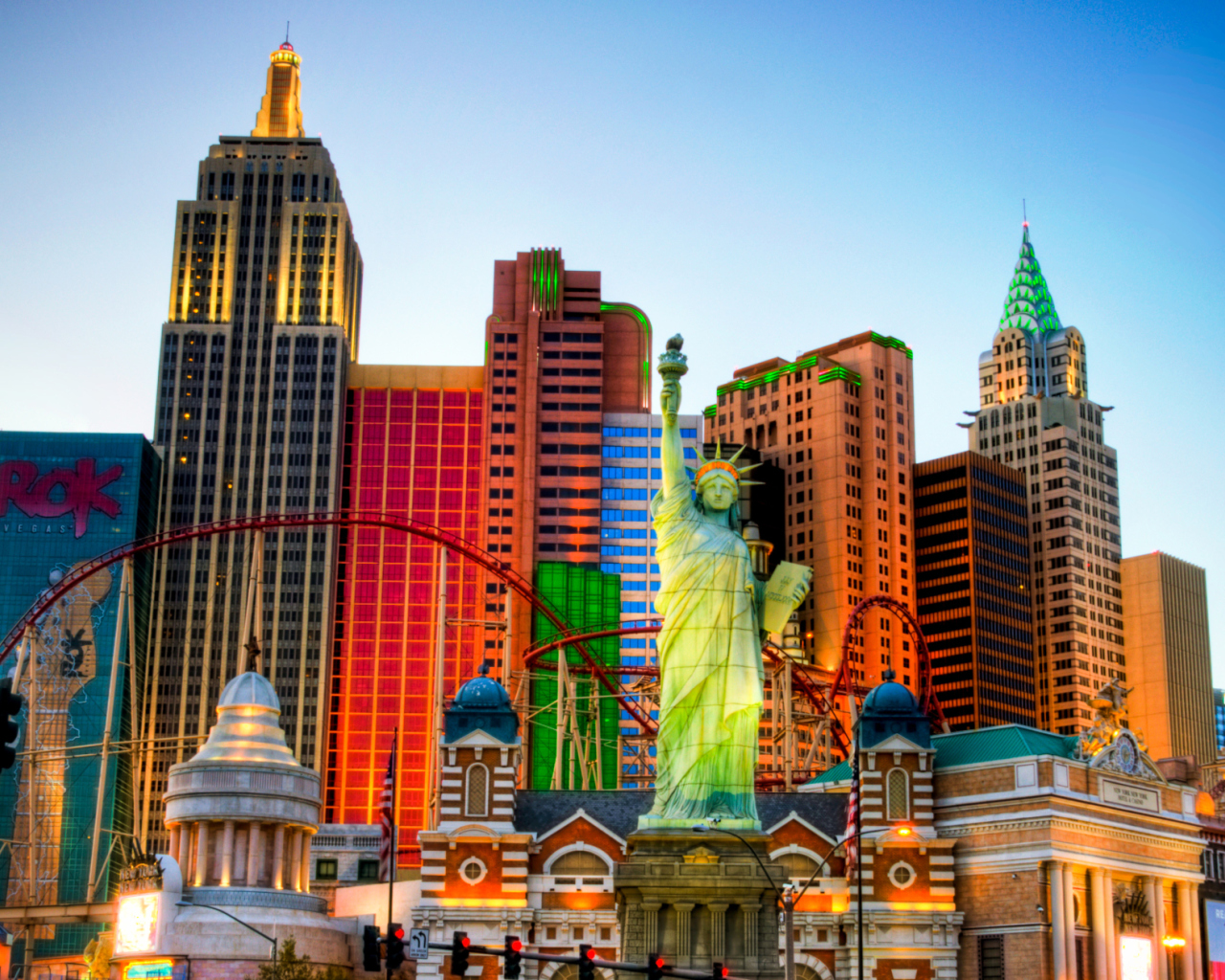 There are many fabulous golf courses to choose from in Las Vegas. The Angel Park, designed by Arnold Palmer, offers 36 holes, a 12-hole short course, and a 9-hole putting course. There are beautiful views of the Red Rock Canyon and the Las Vegas valley. The Bear's Best golf course, designed by Jack Nicklaus, offers an 18-hole course with a GPS system to enhance your experience. Oh, the shopping! Caesar's Palace has the Appian Way shops, with a life-sized statue of Michaelangelo's David. Also, the Forum Shops house huge ornate fountains, and a spiral escalator. There are 160 specialty shops and restaurants inside.
Walk along cobblestone walkways and underneath ceilings that are illuminated like the sky at The Grand Canal Shoppes in the Venetian. St. Mark's Square is replicated inside, and there are over 80 shops and restaurants. While here, don't miss the gondola ride along their Grand Canal, which runs a quarter of a mile long. The Fashion Show Mall encompasses almost 2 million square feet of space, with seven major stores like Macy's, Saks Fifth Avenue, Bloomingdales and Neiman Marcus, and 250 specialty shops and restaurants. See impressionist Rich Little at the Las Vegas Hotel & Casino. Rich Little will wow you with impressions of Jimmy Stewart, Cary Grant, George Burns, Ronald Reagan and John Wayne, just to name a few. At the MGM, catch a magic show by David Copperfield. He has won 21 Emmy awards and is a Guinness Book of World Records holder. His show includes audience participation.
Penn & Teller are a magic team appearing at the Rio. They are unique in that they explain to the audience how their illusions are done. This duo has been performing magic for over 30 years. You will definitely enjoy this part magic, part comedy show. Catch Elton John at the Colosseum at Caesar's Palace with his "The Million Dollar Piano" show. A truly entertaining show by a legendary singer-songwriter, complete with outrageous costumes and neon props.
For a night of comedy, check out the Laugh Factory at the Tropicana. This comedy club has various well-known comedians as well as newcomers. Another comedy club, The Improv at Harrah's showcases three comedians that are rotated every week. So now you have an idea of why Las Vegas is an entertainment capital, with a wide variety of activities to suit any taste and budget.