We don't often count our blessings, yet when you think about it, we're in an enviable position. When it comes to summer holidays, we have a host of beautiful beach resorts scattered around us in Britain, and if we jump on a plane, we have a whole continent of nearby beaches, towns, cities and resorts to explore, all within a couple of hours' flight.
You don't have to travel too far either, as summer holiday favourite Spain offers us a world of choice. One of those resorts is the hugely popular Lloret De Mar. Within easy reach of cosmopolitan Barcelona, which I would definitely suggest you spend a day in, and surrounded by beautiful beaches, lively night-life and lots of sights to explore, Lloret De Mar is the perfect choice for that get-away-from-it-all summer holiday.
It's not surprising that flights are plentiful all year to Barcelona, with a coach ride from there to resort, taking around 90 minutes. Summer brings the tourists, so flight prices are competitive, and there are many great deals to be had. Be sure to cut costs even further by checking out fantastic value airport extras. If you're not aware of these brilliant little money savers, you should be! Airport parking and airport hotels are just two services offered, saving money and adding convenience and relaxation to your holiday plans. I rarely travel without adding airport parking, and I recently tried Luton airport parking, and found it fantastic value for money. I have in the past also used Gatwick Car parking and would highly recommend it, so check out what's available near you.
The first place I head to on any summer holiday, after I've unpacked of course, is the beach. Sandy, with clear waters, this is a beach that begs to be chilled-out on. If you fancy a splash around, there are many water-sports on offer, including jet-skiing and if you can, I'd definitely recommend you give parasailing a try – the views are amazing! There are many bars and restaurants around the main beach, which can get busy in peak season, so get there early and bag your spot for the day.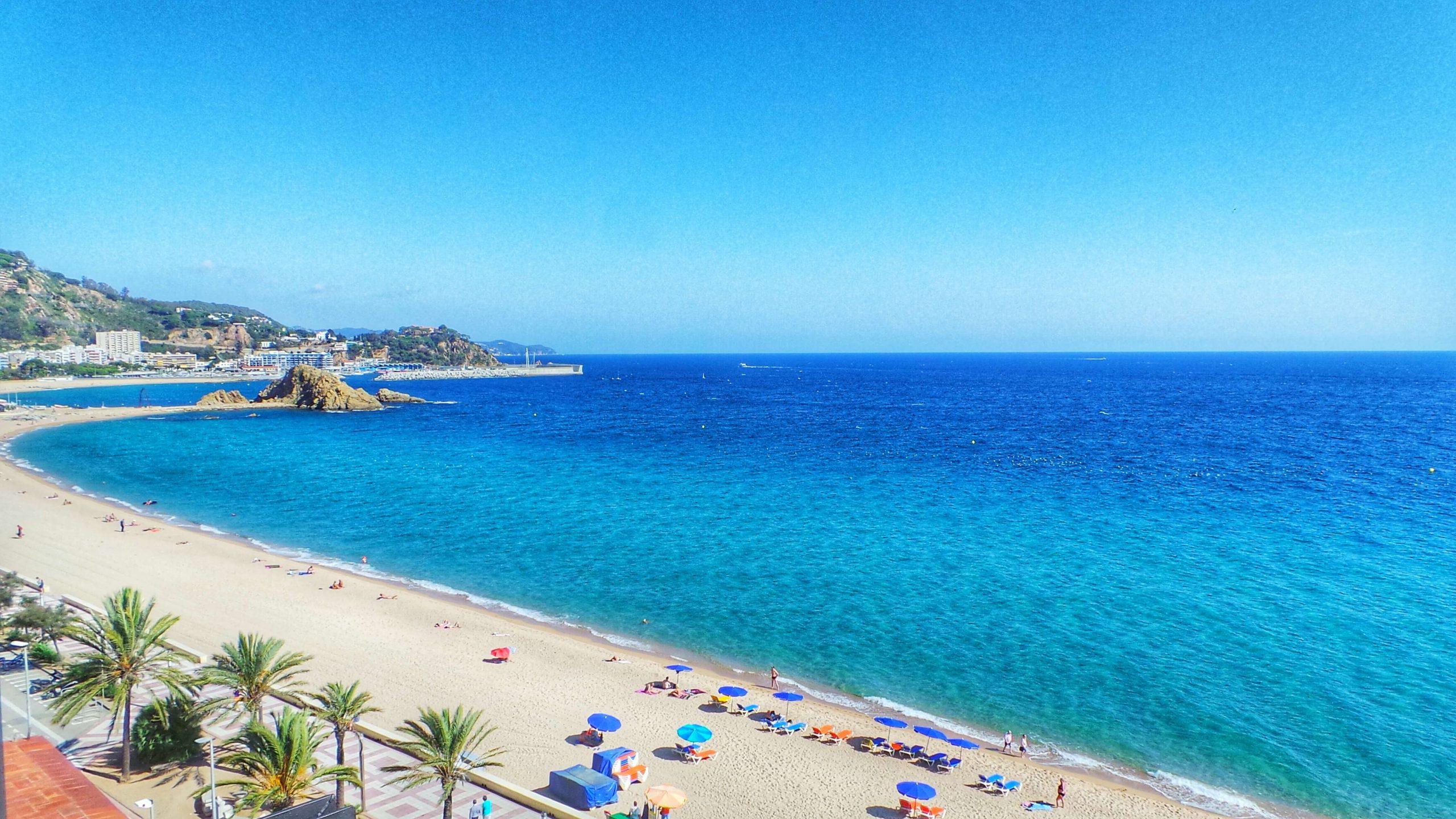 It's easy to get around the resort, with plentiful buses, and always the option to explore on foot. I'd recommend heading up to En Plaja castle for wonderful views, and for a retail therapy fix, head on down to the Tuesday market at Carrer dels Mestres, and bag a bargain or two.
When you're done with beaches and exploring for the day, night-life in Lloret de Mar will offer you plenty more variation for your money. If you want to party the night away, you're catered for, with many bright clubs and bars. However, before you head off for a night's drinking and fun, be sure to line that stomach! You'll find something food-wise for everyone, with international menus plentiful, but if you fancy trying some traditional Catalan cuisine, I'd highly recommend it! There is also plenty of fresh seafood around, which is delicious.
Spain has long been a holiday favourite, and with resorts like Lloret de Mar, it's not hard to see why. There are many great value package holiday deals available, and even more money can be saved with those handy pre-booked airport extras, such as airport parking. Don't forget to check out what's available at your airport, such as the great facilities for East Midlands Airport parking , and you'll save precious Euros before you even leave!
We're all off to sunny Spain this summer? Why not!
Lucy West is a keen traveller, writer and often even dabbles in photography. Based in the beautiful Kent countryside she tries to takes time out and to write and is passionate about all things social media.