We all want to look elegant slim and fit. You need to exercise regularly to look good. To look good, you need to eat good food as well. You can eat many beauty foods which will enhance your beauty.
Here are some foods which can enhance your beauty:
Apple Cider Vinegar: Apple Cider Vinegar do have in it many healing benefits that makes the skin very soft and supple and helps in activating dead skin cells.
Carrots: Carrots will help in maintaining the outer layer of the skin in preventing premature aging. It works as Retin A.
Cheese: You will need to eat cheese on regular bases which helps to prevent bacteria from growing in the mouth and prevents cavities.
Citrus Fruits: Fruits and juices should be the integral part of your daily diet. • Garlic: Helps to fight wrinkles and restores tissues.
Nonfat Yogurt: Helps to keep your smile white and your teeth cavity-free.
Sweet Potatoes: Full of vitamin A.
Tomatoes: Rich in vitamin A, vitamin C and potassium.
Some useful Beauty Tips
Summer Care: You should wash your face with water after every 2 hours in order to avoid the grease on your skin.
Hair Loss: In a thin vessel, boil 250 ml of mustard oil. Then, add 60 Gms of heena leaves. After boiling, store this mixture in the bottle. Massage hair regularly with this oil to prevent hair loss.
Anti-Wrinkle: Mix juice of cucumber and white of 1 egg and add a teaspoon lemon juice and a teaspoon of vodka and apply this on your face for 10 minutes.
Pimple-pimple: Do apply tomato pulp for an hour every day.
For glowing skin: Mix equal quantity of almond, glycerin, lemon juice and rose water. Apply on face for a night.
Skin Tonic: Mix 1 egg yolk, 1 tsp honey and a pinch of turmeric and apply for half an hour.
Caring Carrot Mask: Mix grand carrot with one spoon of honey. Apply over the face for 15 minutes.
Punch of a Pineapple: Mix mashed pineapple with juice of an orange or a lemon and also add wheat flour. Apply this mixture on the face and neck for 30 min.
Ravishing Radish Touch: Mix mashed radish with one spoon of vinegar and along with one spoon of lemon juice and one spoon of honey.
Healthy Honey treat: Mix honey with the white of an egg along with grated potato. Apply this paste on the face.
Some more tips:
Mix some drop of vinegar and water. Wash your face with it.
Avoid using soap
Avoid scrubbing your face as it can cause your skin to break out.
Use natural deodorants as much as possible
Drink lots of water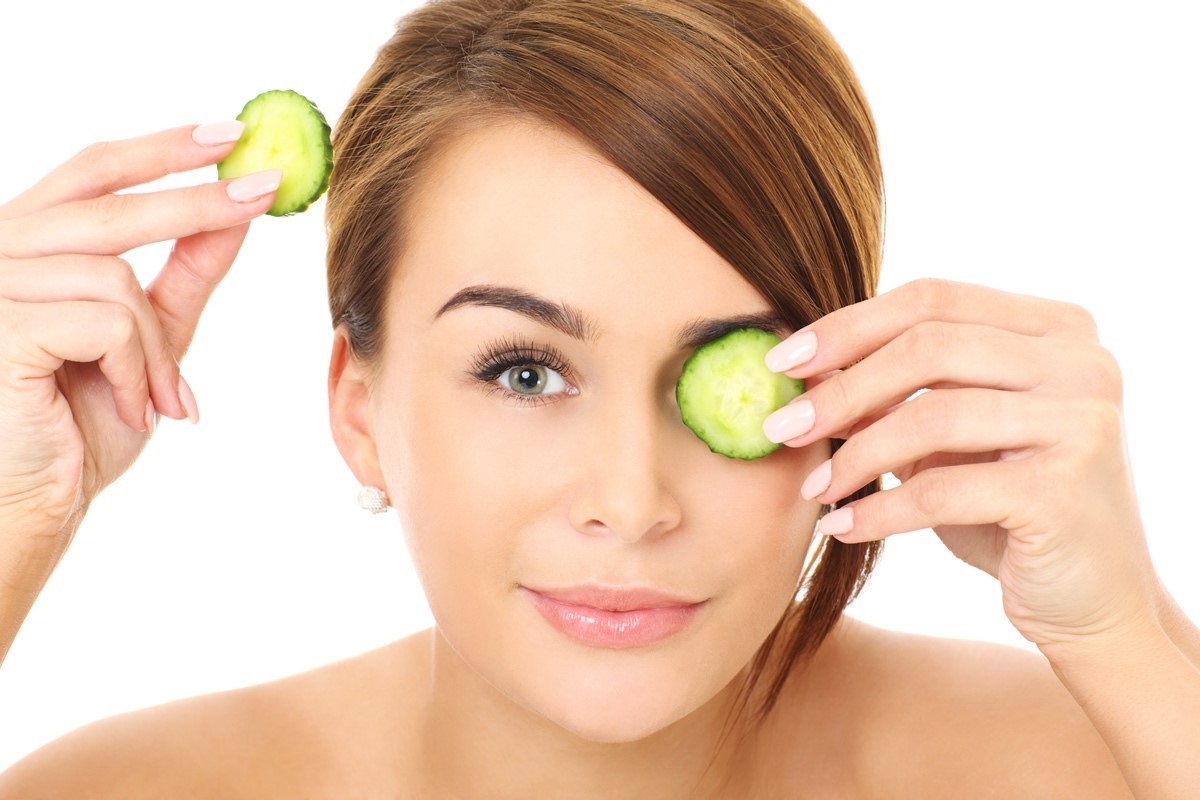 BLEMISHES TIPS
Mix olive oil and quarter teaspoon of lemon. Apply on the blemishes, and after 15 min wash off
Grind a spring of mint leaves, and add a teaspoon of rose water to it. Apply it at night and wash in the morning
PIMPLES TIPS
Smear a little camphor lotion on the pimples daily.
Apply mint juice on the pimples. Allow to dry before washing off.
Use sandalwood paste with undiluted cucumber juice on pimples.
Dab a little starch paste on pimple
Rub skin with orange peel or half a potato.
WRINKLES TIPS
A piece of papaya pulp with a dash of cream helps in fighting wrinkles.
Massage with glycerin and honey.
Mix rose water with mashed banana.
FAIR COMPLEXION TIPS
Rub potato on your face.
Rub tomato on your face.
Wash face with rain water.
Mix lemon and cucumber juice and apply on the face
Take a paste with almonds and rose water and apply for 10 minutes on the face.
ELBOWS
Rub elbows with olive oil
Cut almond in half and place your elbows into each for 15 minutes.
Rub baby oil on the elbows smoothens them.
HANDS TIPS
Rub cornmeal in between soapy palms to give hands a friction bath.
Lemon juice mix with rose water and glycerin makes an effective hand lotion.
Apply baby oil before sleeping.
Apply almond oil on dry skin.
FEET TIPS
For cracks on feet, apply a thick paste of turmeric and castor oil for 30 min before bathe.
Make a paste with a ghee and pepper and eat it
Take onion juice mixed with honey for a month for soft and smooth feet.
Rub glycerin on tired feet at bedtime.
Rub feet with Vaseline for a smooth skin.
Massage feet with Castor oil every night.